Workshops with Valeria
Valeria regularly host watercolour and ink workshops around Swansea and Neath Port Talbot in South Wales. You can learn everything about painting with ink and watercolour. If you are a beginner and want to learn something new or just want to refresh your watercolour skills!
Valeria is often hired to lead workshops in schools, colleges, and care homes to help everyone discover their artistic skills and their love for watercolour.
Get in touch if you are interested about the next workshop!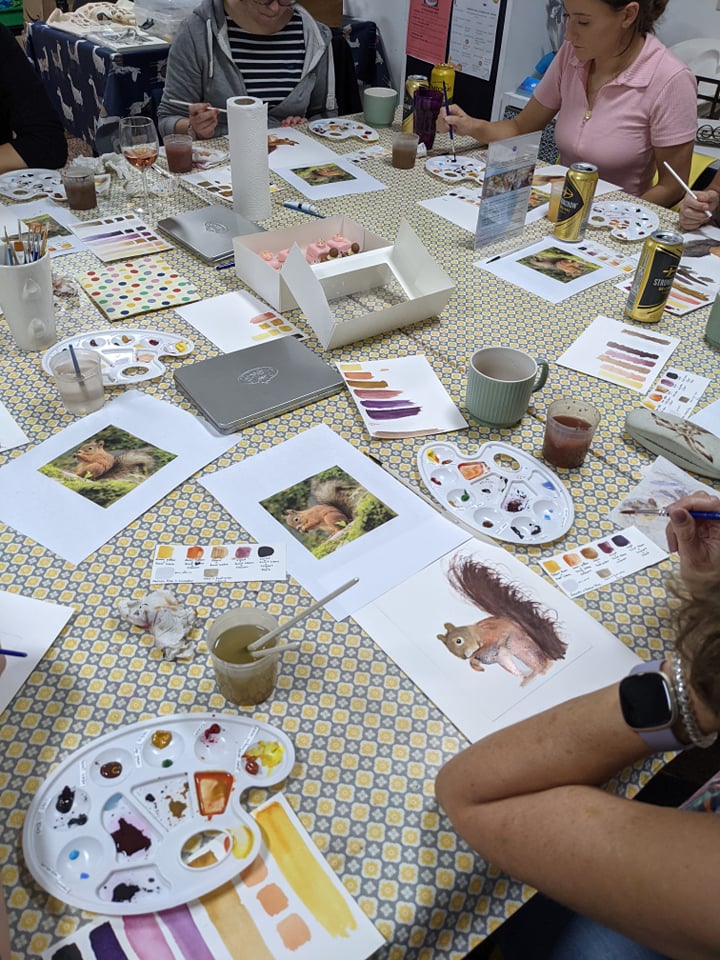 Get in touch
If you would like to receive more information about upcoming workshops, please get in touch!